Don't Make These Mistakes When Looking For A Video Production Company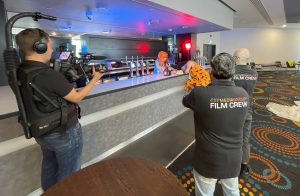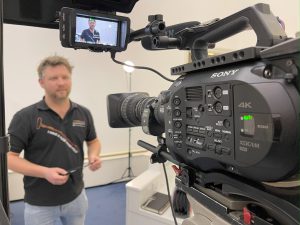 When it comes to creating high-quality videos for your business or project, hiring a professional video production company can make all the difference. A skilled and experienced team can bring your vision to life and deliver captivating content that engages your target audience. However, not all video production companies are created equal, and making the wrong choice can lead to costly mistakes and disappointing results. In this blog post, we will discuss some common mistakes to avoid when hiring a video production company and introduce JSP Media Group as a trusted and quality video producer.
Failing to Define Your Goals and Budget
One of the biggest mistakes businesses make when hiring a video production company is not clearly defining their goals and budget. Without a clear understanding of what you want to achieve with your video and how much you are willing to invest, it becomes challenging to find the right company that can meet your needs. Take the time to define your goals, target audience, desired video length, and the message you want to convey. Simultaneously, establish a realistic budget that aligns with your goals and ensures a return on investment.
Overlooking Experience and Expertise
Another common mistake is overlooking the experience and expertise of a video production company. Producing high-quality videos requires a range of skills, including scriptwriting, videography, editing, sound design, and post-production. Look for a company with a proven track record and a portfolio that showcases their abilities in these areas. Check for their experience in your specific industry or niche to ensure they understand the nuances and can effectively convey your message to your target audience.
Ignoring Reviews and Client Testimonials
Never underestimate the power of reviews and client testimonials when evaluating a video production company. Reading about the experiences of previous clients can give you valuable insights into their professionalism, reliability, and overall satisfaction with the services provided. Take the time to research and read reviews on reputable platforms, such as Google. This due diligence can save you from potential headaches and disappointment in the long run.
Neglecting Clear Communication
Communication is a crucial aspect of any successful collaboration, and it's no different when working with a video production company. Ensure that the company you choose has clear and prompt communication channels. From the initial inquiry to project completion, they should be responsive, attentive, and willing to address any questions or concerns you may have. A reliable company will actively involve you in the process, seeking your input and feedback throughout the production stages.
Introducing JSP Media Group – Your Trusted Video Producer
When searching for a video production company that avoids these common mistakes and delivers exceptional results, look no further than JSP Media Group. With our years of experience and expertise in the industry, we have established ourselves as a trusted and quality video producer. Our team of professionals excels in every aspect of video production, from conceptualisation to final delivery. We pride ourselves on understanding our clients' unique goals and requirements, ensuring that each video we produce exceeds their expectations.
At JSP Media Group, we have an extensive portfolio showcasing our diverse range of projects, including corporate videos, promotional campaigns, product demos, event coverage, and more. Our talented team has the creative vision, technical skills, and attention to detail needed to transform your ideas into captivating visuals. We are passionate about helping businesses effectively communicate their message through compelling storytelling and cinematic visuals.
Hiring a video production company can be a game-changer for your business, but it's essential to avoid common mistakes that could lead to subpar results. By defining your goals and budget, considering experience and expertise, reviewing testimonials, and prioritising clear communication, you can make an informed decision when selecting a video production company.
If you'd like to speak to our Creative Director here at JSP Media Group regarding an upcoming project, call us on: 01276 61777. Or you can contact us here.
#YourVisionOur Business #VideoMarketingWorks #CareHomeVideoMarketing #NursingHomeVideoMarketing