Video Marketing for Dentists
I've always wanted to write my own blog, but just haven't put in the time (or the effort) to do this – until now.
Last month I enjoyed my first ever webinar; yep, you may be surprised to learn that I have never taken part in this sort of stuff before, but I learnt a lot.  It was on Dental Marketing, by the Master of we design: Krishan Joshi and it was on being able to rank a page on Google within 60 minutes.  So thanks to  Krishan Joshi  from  Dental Focus Web Design  for your helpful insights.
So, let's get down to it.  I'm lucky; I get to do what I love – everyday!  For those of you who don't know me, I specialise in  Video Marketing for Dentists, with  JSP Media Group.
We visit Dental Practices up and down the country (we've even been to Tanzania for  Bridge2Aid ) producing engaging videos since 2009.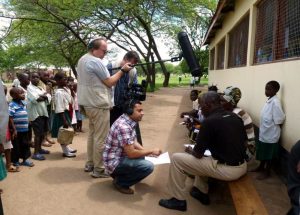 During the last 3 years, we've noted an interesting trend in terms of what your patients like watching and expect to see as part of the practice video package.  During our own extensive research, using our very own analysis from YouTube insights, we can use this data effectively and to your own advantage.
Have a look on the main JSP Media Group website to see the type of videos (and quality) we produce so that you get a better understanding of how our process works.  We have produced well over 200 videos for the Dental sector and this number is growing every month.
With the explosion of 4G (fast mobile broadband) more and more of your patients will be using their smart-phone or tablets to view websites, and unlike in the past where video streaming was cumbersome, with this new 4G technology your patients will absorb more of the information in the videos.
If you'd like to speak to our Creative Director regarding an upcoming project, call us on: 01276 61777. Or you can contact us here.